In one of our former articles about Brazil, we explained everything about "How to Incorporate a Company in Brazil". In this article, we give you 5 tips that are essential to know when you want to incorporate a company in Brazil.
1. Incorporating a Company in Brazil – Branch or Subsidiary?
It's important to think about whether you're going to incorporate a branch or subsidiary in Brazil, because the process of incorporation becomes a lot more complicated from the moment that you decide to incorporate a branch. 
We are referring to a subsidiary when a foreign company is a partner, investor or shareholder in a Brazilian-formed company. In this case, the entity is fully governed under Brazilian Law which means that the company will have the same rights and responsibilities as any other Brazilian company.
When you want to open a branch of a foreign company in Brazil, it becomes a lot more complicated due to the specific authorisation that is necessary for the incorporation which will take a lot more time than the incorporation of a subsidiary. This authorisation will be given by the Ministry of Development, Industry and Foreign Trade. 
2. In Which Sectors Can You and Can't You Operate?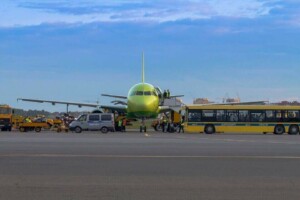 In Brazil there are certain sectors in which you can't operate when the company is owned by foreigners. These sectors are: 
Radio, television and publishing

Cable television

Road transportation

Air transportation 

Health Care

Security
3. Name of the Company
Brazil has very strict rules about what can and cannot be the name of your company. Therefore, Brazil gives specific instructions about what the name, at least, should contain: 
Veracity: The activity indication in the name must be in line with the real acitivities of the company and also it must be in the social objective of the company. 
Novelty: The name must be adopted and cannot be similiar to other companies that are located in the same area or industry.
Identification of Company Legal Structure: It needs to be clear what type of company you have by giving your company name an abbreviation at the end.
Moral Protection: The used words for the company name and the expression of it needs to be moral.  
4. Investment Requirements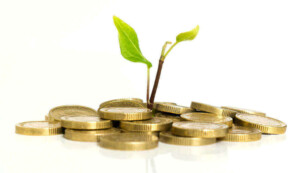 In many countries, there exists a minimum investment requirement if you want to incorporate a business. In Brazil you don't need a minimum capital to start your company. Although there is a requirement for a minimum investment when you want to apply for a Brazilian Investor Visa. When your investment is worth 150,000 USD or more you can apply for an investor visa. 
5. Amount of Shareholders 
When you want to incorporate a company in Brazil it is important to know that at least 2 shareholders are required. Without at least 2 shareholders, it will not be possible to set up a business in Brazil. It doesn't matter if these shareholders are foreigners, Brazilians or a legal organisation. 
Are You Looking for More Information?
Are you looking for more incorporation tips? At Biz Latin Hub, we have a group of professional and specialized lawyers who are always prepared to provide you of all the information that you need. Please contact us now to find out how we can help you with the incorporation of a successful company in Brazil! 
Watch the video below to learn more about the legal services that we offer!