As New Zealand becomes increasingly attractive for businesses and entrepreneurs alike, more people want to call the country home. A strong export-based economy, low tax rates and openness to foreign investment mean many expats have been motivated to make the move down south. In case you're bringing out the whole clan, there are excellent secondary and tertiary education options available. Settling in New Zealand is a great option for businesspeople as well as families.
Once you've held a resident visa for two years, you may be eligible to apply for permanent residency. A permanent resident visa allows you to live in New Zealand permanently and travel out of the country without conditions. We've created a guide to run you through the process and get you up to speed on the requirements necessary to become a permanent resident in New Zealand.
New Zealand for businesses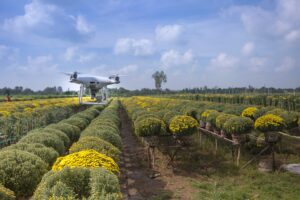 The New Zealand government is extremely open to trade and encourages foreign investment. The economy largely depends on the country's high-quality exports which provide excellent business opportunities to export. New Zealand is well-connected with Asia and benefits from a wealth of trade agreements. Investing in the country provides a number of visa options for foreign residents.
Major industries ripe for investment include agriculture, fisheries, manufacturing and food processing. Incorporating your own company is a relatively straightforward process, which can be done online. The ratification of the new CPTPP agreement further opens up trade avenues with Pacific-rim countries. New Zealand's agritech sector indicates an exciting potential for knowledge and technology transfer with Latin American agricultural economies. Additionally, an upcoming cannabis referendum, in 2020, could further provide investment options as a new sector opens up.
New Zealand for families
New Zealand is well known as an ideal country to raise a family. An additional benefit on setting up a business in the South-Pacific nation is that your family will make their home new home in the green and safe nation. Home to exquisite landscapes, a small population and minimal levels of pollution, it's a great place to settle down. The three largest cities of Auckland, Wellington and Christchurch are great destinations for investors as well as families. Home to a number of universities, as well as many public and private school options, means there is something for every member of the family.
Applying for permanent residency
Step 1: Fitting the criteria
You must provide evidence that you fulfil the requirements necessary to apply for permanent residency in New Zealand.
Identity: You must provide proof of your identity.
2 head and shoulders photos

Your passport
Character: You must be of good character.
You may need to provide a Police Certificate if you have experienced character issues. These include being convicted of a criminal offence, unlawful residence in country and affiliations with racists groups, among others. Serious character issues will result in a declined visa application.
Resident visa status: you must have held a resident visa for at least 24 months at the time of applying for a resident visa. This can be expired up to three months at the time of application. You must provide evidence of this status by:
Your residence visa

Your residence permit
Meeting resident visa conditions
You must meet any conditions of the current resident visa you hold. Conditions vary with different types and categories of visas. Examples include:
Spending a minimum number of days in New Zealand

Travelling to and from New Zealand for the permitted time in your visa

Keeping money invested in New Zealand (investor's visa)

Working a particular job and/or for a particular employer
Commitment to New Zealand: You must show evidence that you're committed to living in New Zealand permanently.
The following demonstrates a commitment to New Zealand:
Investing in the country is one way to speed up the process towards permanent residency.

You have spent at least 184 days per year in New Zealand, for the previous 24 months to the application

Proof that you are a New Zealand tax resident

You have had NZ$1,000,000 invested in an acceptable investment for two years

Providing evidence of and information about your business, that is successfully trading in New Zealand, and own at least a 25% share

Purchased a home where you live currently
Non-principal applicants: Family members that applied for residency on the same application as the principal applicant, can only apply for permanent resident at the same time or after the principal applicant does. Exceptions apply.
Step 2: Process and Fees
The process is by paper submission. You are able to download the corresponding forms from Immigration New Zealand.
Fees: NZ$210

Processing time: applications are processed within 44 days. 90% of applications will be processed within this time.
Following the submission of the documents and evidence required, the Immigration department will make a decision about your application.
After five years of living in New Zealand as a permanent resident, you will be eligible to apply for citizenship.
---
Let Biz Latin Hub Help
New Zealand's economic climate presents a wealth of opportunities for investors and entrepreneurs. Anyone looking to expand into a lucrative, globalized market should strongly consider New Zealand as their starting point. Moreover, with the extensive visa options for foreign business people, the country is clearly welcome to foreign collaboration and investments.
Biz Latin Hub can help you navigate the legal and financial matters that come with incorporating a business abroad. Reach out to our team here with questions or to start the process of globalizing your company.
Learn more about our team and expert authors.
The information provided here within should not be construed as formal guidance or advice. Please consult a professional for your specific situation. Information provided is for informative purposes only and may not capture all pertinent laws, standards, and best practices. The regulatory landscape is continually evolving; information mentioned may be outdated and/or could undergo changes. The interpretations presented are not official. Some sections are based on the interpretations or views of relevant authorities, but we cannot ensure that these perspectives will be supported in all professional settings.