With a population of only around 3.5 million, South America's Eastern Republic of Uruguay is an often overlooked investment destination. With the likes of Brazil and Argentina acting as very noisy neighbours, it is understandable why some look elsewhere, but Uruguay is, in fact, one of South America's most stable and hospitable environments for foreign investment. With favorable trade and international investment laws, those who do include it as the nation as one of their operational homes reap all the benefits of the highly-educated workforce, a stable investment environment and beautiful climate – all provided by the growing economy that is Uruguay.  
Why Should I Set Up my Business in Uruguay?
One of the more stable economies in Latin America in many aspects, Uruguay has a world of benefits available to the wondering investor. Some include:
1) Powerful Annual Growth History.
One of the leaders of the region where stability is concerned, stemming from attempts by recent governments' focus on build an Uruguayan economy more robust against economic downturns. During the period from 2003 until 2016 in which the rest of the world averaged growth under 3%, the country managed to maintain an average annual growth of 4.5%. Uruguay's impressively consistent growth has been fueled mostly by the commerce, hospitality, transportation and communication sectors.
2) High Regional Per Capita GDP &

Development.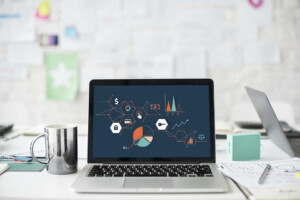 Uruguay's 2017 per capita GDP of around USD$16,250 placed it 4th in the region (including the Caribbean) – this places it ahead of the bigger economies in the region. This is perhaps evidence of how well the nation has done in improving the quality of life for the whole population, rather than just a select proportion of the economy.
Additionally, Uruguay's level of Human Development is, alongside Chile's, a standout in South America.  A relatively high proportion of the population is well educated and have access to most necessary healthcare for what would be considered a 'very high' standard of life is other parts of the more developed world.   
3) Straightforward Company Formation Process.
Comparatively with other countries in the region – and even worldwide – Uruguay's Incorporation process is one of the lesser complicated, as will be outlined in the remainder of the article. 
Uruguay Q&A
What is the most appropriate legal structure in Uruguay for my business?
Deciding on the best legal vehicle to land in Uruguay depends on several factors. For example, if your business plan estimates that annual sales will be around USD$360,000 (approx.) or less, incorporating a Limited Liability Company (known as a Sociedad de Responsabilidad Limitada – S.R.L.) will allow you to apply for certain tax benefits. The disadvantage of this type of company, though, is that the partners are responsible for both labor and tax debts. Another option is a corporation (Sociedad Anónima – S.A.) which is the most popular type of legal entity in Uruguay. Unlike the S.R.L, with the S.A. partners are not responsible for labor and tax debts, but the corporation is subject to the general tax regime; although, there is still the possibility to apply for other tax benefits. Recruiting in Uruguay has a range of option, and doing so through a PEO is particularly popular in Latin America. Another important factor to know in order to correctly choose the legal vehicle for your business is whether or not your real estate investments will be in urban or rural real estate; Uruguayan regulations state that corporation must have nominative shares belonging to physical persons in order to own rural real state.
These are just some examples of the need-to-know factors in order to decide on the best legal vehicle for your business. If you decide to move forward in the process of landing in Uruguay, we will send you a detailed questionnaire with the all the questions we need to know in order to provide you with the company type that best suits your needs.
Are there any restrictions on foreign investment in Uruguay?
As previously alluded to, one of Uruguay's biggest points of appeal to foreign investors is that there are no limitations on foreign ownership nor any special licenses for foreign investors to apply for. A minimum amount of share capital is also not a requirement for investors from abroad in Uruguay.
Is it possible to buy a pre-existing company?
Yes, this is an option. As previously stated, the most common legal vehicle in Uruguay is the S.A. corporation, of which there are primarily two ways to incorporate. The first is to create the corporation it from scratch, which is a process spanning several months: the second option is to buy an already incorporated company "off the shelf" – pre-constituted and without previous operational activity. 
Is a Company Legal Representative and/or Local Director Required?
Uruguayan law facilitates foreigners acting as directors for corporations in the country – it is perfectly acceptable to make yourself the director of the corporation as a foreign national. However, all companies require a local representative agent, who must be a resident lawyer and is essentially is the legal face of the company.
How do I open a corporate bank account?
Once your company is incorporated, the next stage is to open a corporate bank account. In our experience, we recommend the national bank, Banco de la República Oriental del Uruguay (BROU), as they have no restrictions regarding the nationality of company shareholders to open accounts. Some private banks in Uruguay, for example, are more reluctant to open accounts when shareholders are from the United States, because of particular regulations. The main documents to be presented to open the account are the identity document of the members of the corporation, proof of address (electricity bill, water, etc.) of the company and its members, corporation´s tax register ID, complete bylaws, note with the integration of the board of directors, accountant information of the corporation – through a Power of Attorney (POA), a local law firm may complete this part of the process on your behalf in order to save you the travel time and provide any necessary expert knowledge.  
Additionally, all corporations must present an annual tax declaration as well as monthly tax payments to the national tax authority (DGI).
Conclusion – Setup a Local Business in Uruguay
So there you have it, everything you need to know in order to get your company up and running in South America's highly developed Eastern Republic. Beginning operations can be tricky at times, regardless of how much you know – for that reason our knowledgeable legal & accounting teams are at your disposal here to help ensure you get things moving in the right direction from the start.