Australia has made headlines due to its record of uninterrupted years of economic expansion among developed countries. Although there has been some de-acceleration in recent growth, the country has reached nearly three decades of continued positive development. Expanding to Australia is an appealing investment due to the country's rich natural resources, education, and tourism.
Australia's economy is low-risk, and the workforce is educated and highly-skilled. To tap into this workforce, you can seek the support of a Professional Employer Organization (PEO). A PEO in Australia will empower entrepreneurs to link in with the country's many international trade deals through skilled Australian staff that makes the country a great place to expand to. 
 We outline how PEOs can help you enter this exciting market.
Professional Employer Organizations (PEO) in Australia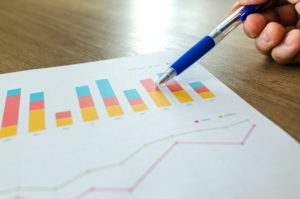 PEOs partner with businesses through a co-employment model. Businesses retain control of all employees, but employees legally appear on PEO registries for compliance purposes. Additionally, PEOs provide payroll, benefits and human resource services.
These employment organizations help interested parties to enter a new market. PEOs will ensure full compliance with the country's employment legislation, offering cost-efficiency during company formation and ongoing human resource-related operations. In fact, according to a recent study performed by market observers, the average cost savings from engaging with a PEO is US$1775 per year, per employee. On top of that, it is reported that outsourcing PEO generates lower employee turnover and higher revenue growth.
One of the perks of using a PEO in Australia is the ability to provide outstanding employee benefits. Through these organizations, employees have access to benefits often offered by big corporations, such as 401(k) plans, health, dental, life, and other insurance, dependent care and many other benefits. As a consequence, employee satisfaction increases and turnover rates fall.
PEO in Australia: Cost-saving benefits
Professional Employment Organizations show evidence of cost-reducing effectiveness and a positive impact on growth. Industry observers reported that businesses that partner with a PEO could grow 7-9% faster, as all the non-revenue generating paperwork is handled by them. Similarly, of a surveyed number of  PEO clients, 98% stated that they would recommend PEO services to small businesses.
Potential savings made by engaging with a PEO in Australia for your expansion include Human Resources (HR) personnel costs, health benefits, worker's compensation, unemployment insurance (UI), and other expenditures related to HR.
Australian employment standards
According to The Australian government, there are basic 10 employment entitlements that employees must receive, these are known as the National Employment Standards (NES).
These NES entitlements include:
Maximum (cap) on weekly hours worked

Request for flexible work arrangements

Parent leave and related entitlements

Annual leave

Carer's leave, compassionate leave and unpaid domestic violence leave

Community service leave

Long service leave

Public holidays

Notice of termination and redundancy pay

Fair Work Information Statement.
Complying with these standards is required by law. In this context, outsourcing procedures to PEOs is extremely helpful. Furthermore, a PEO's Human Resource capability takes care of any issue employees may have, which helps investors focus on matters that are key to incorporating your company successfully.
The Australian workforce is highly educated and the Australian millennial workforce seeks high job satisfaction and meaningfulness in their work. Thanks to the benefits offered by PEOs, there is more certainty in creating employee satisfaction, which in turn will reduce turnover in your business.
Why form a company in Australia?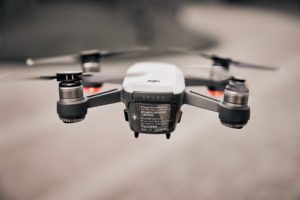 Australia is a country rich in mineral, hydrocarbons, agricultural land and more. Not only that, but as a developed country it has many technological advancements that give the country an advantage over its competitors.
One example of the country's technological advancements lies in mining. The mining sector is a key industry to Australia, the country has vast reserves on copper, silver, gold, uranium and more. Furthermore, Australia is a main provider to Asian countries. Technologies such as geo-special data and 3D mapping allow the monitoring of drilled materials. 
Australia has projects that use automation to carry out mineral zone exploration activities, autonomous drills gather data and adapt in response to it. BHP mining firm has used this technology that reportedly saved them 10 million dollars in the differentiation of waste and minerals. As explained, the country's technological advancements allow businesses to produce high-quality goods.
Growing international relations with Australia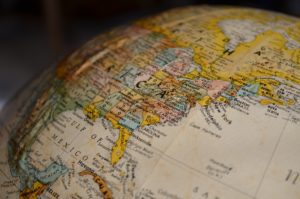 Another huge factor as to why invest in Australia is its global ties. Australia has Free trade agreement (FTA)s that cover almost all continents, including the US in North America, Korea, Singapore, China and Japan in Asia, Chile and Peru in South America and many more. Businesses operating in Australia will benefit from certain exemptions or preferred treatments from key trading partners while exporting abroad. 
There are opportunities for large companies as well as for small companies. A PEO in Australia can help you test your business venture by hiring local professionals to explore your chosen market to later fully incorporate your business. This mitigates the risk of large-scale foreign investment in Australia, and gives you early access.
How a PEO in Australia will impact your Business expansion
Small companies could greatly benefit from PEOs. Particularly when expanding to a foreign country is strongly recommended to research entities' structure, regulations and normative, however, even after investigating, understanding a foreign country's legislation isn't the easiest task. 
PEO's will not only help you be compliant, but it will mitigate the risk and cost of incorporating a new entity, this can be achieved through a trial process were your hired professional can test the demand in the market. Furthermore, PEO's will help you contact the local professionals that are key assets to your business. Australian professionals will not only be knowledgeable on the country's legislation but they know business etiquette. Small companies could start running early stage of their business through one or two senior or high skilled professionals. 
Get started
PEOs can be a cost-effective element to your company expansion in Australia. Their 'big company' benefits can increase employee satisfaction. PEO experts will help your new business with employment paperwork and are key to international expansion.
The Biz Latin Hub group provides Professional Employer Organization services which will help you hire Australian professionals and get your business off the ground by ensuring full compliance with employment law. 
Contact us today to gain further details on our PEO services.
Learn more about our team of expert authors.
The information provided here within should not be construed as formal guidance or advice. Please consult a professional for your specific situation. Information provided is for informative purposes only and may not capture all pertinent laws, standards, and best practices. The regulatory landscape is continually evolving; information mentioned may be outdated and/or could undergo changes. The interpretations presented are not official. Some sections are based on the interpretations or views of relevant authorities, but we cannot ensure that these perspectives will be supported in all professional settings.