Now is a great time to form a company in Ecuador thanks to the country's liberal investment regulations, business-friendly environment, and equal treatment to foreigners in regards to doing business. 
For those looking to tap into Ecuador's business potential, keep reading!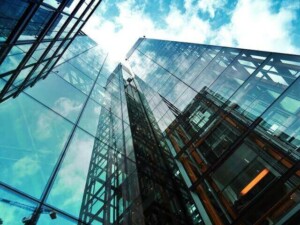 Company Formation – Choosing the Right Legal Structure for Your Company in Ecuador
When forming a company in Ecuador, there are several business legal structures to consider. Most companies set up in Ecuador are usually Limited Liability Companies (SRL).
Other types of companies in Ecuador include:
Limited Liability Company (SRL – 'Sociedad de responsabilidad limitada' in Spanish)

Unlimited Liability Company/Corporation (ULC)

Partnership (general or limited)

Joint Venture

Sole Proprietorship
Draft a document (Power of Attorney) so that a trusted partner can set up your business in Ecuador on your behalf, without the need for you to be physically present in Ecuador during the company formation. 
Lawyer Advice – How to Register your Company in Ecuador?
Before you begin with the steps below, make sure your company name is not already in use to ensure there is no copyright or trademark infringement. You have to reserve the company name in Ecuador with the Superintendent of Companies and have it approved.
1.

 

  

Incorporate the Minutes and Bylaws in Ecuador
You will need to do the following 3 things to incorporate the minutes and bylaws in Ecuador:
Register documents, contract, articles of incorporations, company's bylaws, company capital and prepare the minutes of incorporation.

Find a lawyer to constitute and sign the documents.

Get a public notary for notarizing the documents.
2.

 

 

 

Understand the

Superintendent of Companies in Ecuador
In order to obtain your company's unique identification number, you must pay an annual registration fee and register all the details of your company with the Superintendence of Companies in Ecuador.
Documents required for this registration include:
      

Address of the company.

      

Name of the legal representative.

      

A certified copy of the public deed of the constitution of the company.
3.

  

Claim your Company's Legal Existence
First…
Register the company's objective, resolutions, and the name of the legal representative with the Mercantile Registry Office.
Then…
The Registry Office will provide you with a registration number (numero de codigo), which will confirm the legal existence of your company in Ecuador.
You are almost finished with the company formation process in Ecuador.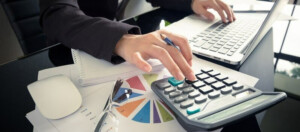 Applying to do your Company's Taxes in Ecuador
Once you have registered your company in Ecuador, you will need to get your RUC, social security, and a municipal license. Below, you will find more information on where you should get each of these during the Ecuadorian company registration process.
(Registro Unico de Contribuyentes – RUC) –

After you have registere

d your company, you will have to apply for the fiscal code (RUC) at the

Servicio de Rentas Internas

(SRI).

Social Security –

Apply for company taxes at

Ecuadorian Institute of Social Security

.

Municipal License

– You have to pay the commercial patent at the  Municipality of Quito and obtain the "tasa de habilitacion".
For further details on the tax and accounting requirements in Ecuador, read our article by clicking the associated link.
From our Senior Lawyer – Are You Ready to Create a Company in Ecuador?
Once you have your business registration, legal representation, taxes, and accounting in order, you will finally be able to start your business in Ecuador.
If you have any more questions about how to incorporate your company in Ecuador, please do not hesitate to contact Ernesto here. Our Biz Latin Hub team in Ecuador includes local and expert professionals who have the knowledge and expertise to support you throughout the process.
To learn more about doing business in Latin America, watch this video.