New Zealand is one of the most inviting countries in the world for foreign businesses and startups. With a diverse economy, inviting legal structure, and emerging global opportunities in a handful of industries, foreign companies are increasingly opening branches in New Zealand.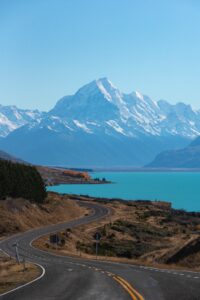 After going through all the necessary New Zealand visa processes, foreign entrepreneurs can begin working towards opening a branch in the country. Ultimately, with the creation of offices in New Zealand comes changes in management, workplace culture, and the need to hire employees. As a foreign company its important to understand the details of these changes and how they affect the process.
Hiring in New Zealand – Understanding the Kiwi business structure
Before a business hires any new employees, it is important to  understand the managing and business structure in New Zealand. While the South Pacific island shares some characteristics with other Western countries, there are a few differences in the workplace.
Typically, businesses in New Zealand run on the smaller size. It is not uncommon for companies to employ around 10 employees and spread out responsibilities and workloads. Ultimately, this creates a tighter-knit crew within the business.
Moreover, as a manager or boss, in New Zealand, rank and position within a company aren't as important. While the boss has the final say, employees will regularly ask questions, make suggestions, and give their input on decisions. Keep in mind that this is not a matter of disrespect, but rather a focus on collaboration and equality within the workplace. Additionally, managing styles tend to be informal.
Understanding these possible changes in managing and business styles is crucial for understanding your future employees. This helps create a framework for what your employees could be expecting from you as a boss. Remember, it's just as important for the employees to feel comfortable and confident with their boss as it is the boss feeling confident in their employees.
Hiring processes and requirements
Next, after understanding the difference in business and managing style, it's time to hire the first employees. When hiring, there are a handful of legal regulations that companies and their managers must follow.
Firstly, if the company is new and hiring their first employee in New Zealand, it must register as an employer with Inland Revenue. The government agency will then notify the Accident Compensation Corporation (ACC) of the company's registration. This creates a system of health insurance in which employees and employers pay a percentage of their paychecks to the ACC in case of on-site injury or illness.
Next, throughout the hiring process, New Zealand's Ministry of Business, Innovation, and Employment requires that companies abide by the following rules:
Maintain the confidentiality of applicants

Do not discriminate throughout the hiring process

Follow a clear, consistent employment process

Make offers and agree on employment positions in writing

There is an introductory phase to the position in which the new hire can get acclimated and adjust to the new work environment and culture
Additionally, negotiations and regulations as permitted by the Employment Relations Act of 2000 are binding. By following these rules, companies can ensure a fair and successful hiring process in New Zealand.
Training and integration
Training and integration of your new employee, once hired, carry additional costs, both monetary and time-wise. Generally, small to medium sized companies could spend anywhere between US$1,500 and US$4,000 per new hire. Aside from monetary costs, there is also a time commitment to training employees. Overall, training an employee can take anywhere from 6 to 9 months. The cost of time will be absorbed, not only by the boss, but also by the veteran employees.
Helping the new hire get acclimated becomes a team effort. Typically, it takes a little over 6 months for companies to see any return on investing in a new employee. Once they are integrated and feeling comfortable in the new position, their work output should increase in quantity and quality. 
New Zealand's workplace culture
Once there's a team in place, a workplace culture will inevitably develop. Typically, there is a general, overarching climate in terms of culture in New Zealand businesses. Even if the company is foreign, it should be no surprise that a staff of Kiwis will ultimately foster a New Zealand-style workplace culture. Generally, the culture is fairly relaxed in a number of different ways.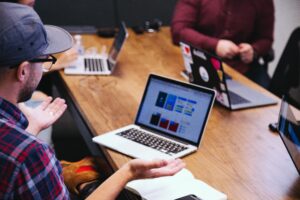 Overall, due to the size and lack of emphasis on title, businesses in New Zealand tend to place a great deal of importance on teams. Within these teams, each person works on a handful of different tasks. Typically, management in the teams takes a back-seat role, as New Zealanders prefer to work without extensive supervision.
Moreover, it is very common to refer to everyone by their first name, including the boss. This theme also stems from lessened emphasis on roles and titles in the office.
Unions' Influence
Finally, it is important for foreign business people to be aware of the importance of union culture in New Zealand. Currently, unions are fairly active in the New Zealand workplace and carry some weight in the government. Recent legislation outlines certain points relating to union rights and power that companies and managers must abide by. One of the most important rules is the protection of employees against discrimination for union membership. If a company is found guilty of discrimination, the repercussions could be severe. Ultimately, all companies in New Zealand, foreign or not, must respect the role and importance of unions in the country.  
Next Steps
The opportunities for foreign businesses in New Zealand are seemingly endless. To best take advantage of these chances, it is important to have the support and expertise of an experienced team.
Biz Latin Hub can fill this role. With our bilingual, bicultural team, we can provide tailored strategies and expertise for your expanding business. Let us help you achieve success in New Zealand by contacting us here.
The information provided here within should not be construed as formal guidance or advice. Please consult a professional for your specific situation. Information provided is for informative purposes only and may not capture all pertinent laws, standards, and best practices. The regulatory landscape is continually evolving; information mentioned may be outdated and/or could undergo changes. The interpretations presented are not official. Some sections are based on the interpretations or views of relevant authorities, but we cannot ensure that these perspectives will be supported in all professional settings.