Though a small country in territorially, Costa Rica is committed to constant growth. 2020 projects a positive outlook for economic performance, setting Costa Rica as a pinnacle for investment opportunities in Central America.
The government supports various initiatives to develop tourism, investment and national policies conducive to positive economic and social growth of the country. Business confidence is reflected in the increasing foreign direct investment in Costa Rica, which has significantly spiked this year.
Costa Rica holds a strategically advantageous geographic location, with ease of access to major economic powers in Northern and Southern America through comprehensive maritime logistics facilities. We outline key areas in which we expect to see an increase in commercial opportunity for Costa Rican business in 2020.
Business Opportunties in Costa Rica in 2020? Tech-savvy population supports innovative business
International interest in Costa Rica's tech scene surfaced around 22 years ago when Intel set its sights on the country and started operations within its borders. This put Costa Rica on the map for facilitating multinational companies' activities.
Though the above-mentioned aspects made Costa Rica an attractive destination for this investment, the key drawcard was the country's highly trained and comparatively more affordable workforce. Tech businesses considering their expansion options require highly specialized skills, and Costa Rica was one of few countries in Central America who could offer the skills Intel needed.
For 2020, Costa Rican universities will continue to promote careers such as Life and Manufacturing Science Engineering, Information and Communication Technologies, Accounting and Finance among others. By doing this, the country will continue to position itself as the technological specialist of Central America, and draw in further investments. The country's educational institutions are also focused on promoting the uptake of English and other important languages for the commercial world.
Laura Centeno, Career Services Manager of the ULACIT in an interview for the newspaper La Republica stated that (translated from Spanish) "collaboration between people and technologies will be vital" and suggested that the importance is not only in training but also in the attitude of industry collaborators who "can become digital nomads, who understand that there are no jobs for a lifetime, who can work collaboratively, who adapt and manage constant change and master more than two languages, who will remain in the [local] labor market."
A technological hot spot for multinational companies
The Costa Rican workforce is luring in big business. Carlos Alvarado Quesada, the current President, aims to boost greater investment by technology giants such as Google, Amazon and Microsoft, who currently have about 9,000 employees in Costa Rica. Amazon announced 2000 new positions for this year, and isn't the only tech giant who plans to continue its growth in the country. Other interested multinationals from the US are conducting work tours in Costa Rica, such as Starbucks, POP Inc., MicaSense, Intel, Cloudera and Cisco.
As Latin America experiences broad shifts in commercial behaviour with the uptake of new technologies, we expect Costa Rica to emerge as a regional hub for opportunities in fintech development and artificial intelligence, for example.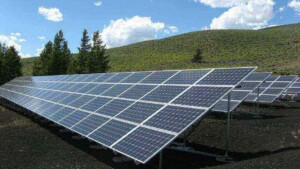 Clean energy
Costa Rica is a pioneer in the development of clean energies. Clean energy production and use strengthen the environmental conservation offering that Costa Rica seeks to supply to the region and its global partners. The country is working towards improving its competitiveness and remain a world leader in clean energy. At present, the country operates year-round on almost 100% renewable energy sources.
In 2020, Costa Rica will host the meeting of the Pan American Marine Energy Conference (PAMEC) in which it will promote research initiatives into new sources of clean energy from maritime and tidal energy to thermal gradients and wind.
Companies looking for renewable or clean energy opportunities in Latin America have few better options for such commercial potential as Costa Rica. With firsthand experience for utilizing clean energy to power nearly all of the country's activities, the Costa Rican clean energy brand is strong, and world-renowned.
Tourism in Central America
As a regional cornerstone for environmental and sustainable tourism, Costa Rica will host the World Tourism and Services Meeting in 2020, with attendees from around 25 countries. The country will host discussions related to trends in sustainable tourism, adventure, wellness, tourism services, and lodging, among others.
The hotel industry in the country has been growing in recognition of the country's potential for tourism. Hotel giant Six Senses announced the opening of its North Pacific and Melia Hotels in the central Pacific from 2020 onwards.
This will boost the accommodation capacity of hotspots in Costa Rica for tourist activity, and boost the country's reputation for luxury tourism. This year Conde Nast ranked Costa Rica's resorts first place out of others in 40 countries as the most beautiful holiday destinations, thus increasing the outlook for tourism next year.
Costa Rica and its authorities continue to develop the nation's tourist appeal. In their national tourism development plan, by 2021 they intend to further 4 key objectives, including:
Maintain the average number of nights per tourist between 11 and 13

Increase visitor numbers by at least 6%, reaching approximately 3.9 million annually

Position the country as a leading sustainable tourism destination

Improve the competitiveness and capacity of small and medium-sized tourism businesses.
These goals outline several advantageous positions for businesses. Government backing includes supporting SMEs and sustainable tourism activity. Increasing the options for tourists in Costa Rica's famed hotspots, or in new ecotourism adventures will be a successful commercial investment option in 2020.
Current expansion and investment activities
Companies already established in the national territory and operating in these industries have decided to expand operations, which is a good indicator of market prospects for 2020 and beyond. Business confidence is high, and the government's development agenda offers a helping hand to firms seeking opportunities in the country.
One of these companies that by 2020 will make a considerable investment is Kimberly Clark who recently announced an investment of US$42 million dollars in its plant in the province of Cartago. This amount is additional to the US$31 million already invested in 2014.
Other companies that are taking up Costa Rica's competitive offerings include MicroPort Orthopedics, which will open a service center after having started operations in 2019, increasing job opportunities and outputs for 2020.
Similarly, other companies are investing in the human and professional quality of the Costa Rican workforce. Educational companies offering placements for Costa Rican professionals in their English academies are preparing the nation's human capability for increased commercial prospects, by boosting their employability to foreign business.
In 2020 Costa Rica will be present at the Dubai Expo where it will seek greater investment opportunities by exposing the Expo's 25 million visitors to its opportunities for expansion, business and commerce.
Get ahead of the curve: contact us
Costa Rica is working hard to invite new business and investment to its shores. Taking up these opportunities does involve careful planning and compliance with local regulations for company formation and incorporation.
Start planning your 2020 expansion into Costa Rica with us now. At Biz Latin Hub, our Costa Rica team offers a full suite of market entry and back-office services. This includes top-quality support to meet company formation, commercial representation, human resources, and accounting and taxation requirements.
Don't wait for someone else to snap up these opportunities; contact us today here at Biz Latin Hub to secure your commercial future in Costa Rica's high-performing economy.
The information provided here within should not be construed as formal guidance or advice. Please consult a professional for your specific situation. Information provided is for informative purposes only and may not capture all pertinent laws, standards, and best practices. The regulatory landscape is continually evolving; information mentioned may be outdated and/or could undergo changes. The interpretations presented are not official. Some sections are based on the interpretations or views of relevant authorities, but we cannot ensure that these perspectives will be supported in all professional settings.