Paraguay is a small country nestled between Argentina, Bolivia, and Brazil. The population of around 7 million people occupies an area of 406,752 km2. Despite being one of two countries in South America which do not possess direct access to the sea (together with Bolivia), it remains an important logistics hub and a great base for a foreign enterprise to expand into other Latin-American countries. In the few last decades, Paraguay has started to fight against extreme poverty and adopted many business-friendly policies that have led to the boom of the local economy. Between 2004-2017, the local economy grew at an average rate of 4.5% per year. Furthermore, since 2003, extreme poverty has fallen by 49%. This has resulted in a flourishing of the middle class which has almost doubled since 2003 forming around 38% of the total population in 2015.
If you are thinking of expanding internationally, you should consider forming a company in Paraguay. As an illustration, we have prepared a list of the main reasons why to start your business in Paraguay. 
1. Excellent Political Framework
A lot of credit must be given to the policy of President Horacio Cartes for successfully diminishing the levels of poverty and boosting the local economy. He took office in 2013 and put simply, modernized the Paraguayan economy. His cabinet has launched a National Development Plan for 2014 – 2030 which targets poverty reduction, social development, economic growth and integration of Paraguay into the global economy. He focused on diversifying the country´s economic portfolio and attracting foreign businesses by starting a program called "maquilas". Maquilas are manufacturing facilities that enable a local company to a contract with a foreign company in order to produce goods or carry out services for the exportation of goods. The system allows duty-free import of raw materials and tax exemptions. Currently, there are over 150 companies operating under the system of maquilas. Equally important, the cabined guaranteed a financial stability by keeping public debt as one of the lowest in the region at 22% of GDP. Not to mention, the government appraised the importance of education and supported many scholarships for studying and training abroad.
2. Business Friendly Environment 
Paraguay has a very open economic policy making it very easy for foreigners to start their business activities here. The government has created a range of incentives to attract foreign investment, including tax breaks, full repatriation of capital and profit and granting equal rights for foreign and local industries.
A great example of simplifying and welcoming foreign investment is the fact that acquiring a legal residence in Paraguay is a simple process. All you need is an investment of around US$5,000 in the country or in some cases, just a bank account to obtain a residence. With this official permanent residence, any foreigner gains all of the rights that a Paraguayan citizen enjoys apart from full suffrage. 
Undoubtedly, the most important law to enhance foreign investment is Law 60/90. This law aims to enhance foreign investments by granting the following advantages:
No governmental fees for registering companies.

Customs duties are waived.

There is a total exemption from withholding tax on repayment of loans exceeding US$5 million.

There is a total exemption from taxes on profits and dividends for 10 years for investments exceeding US$5 million.
3. Exciting Sectors – Green Energy and Forestry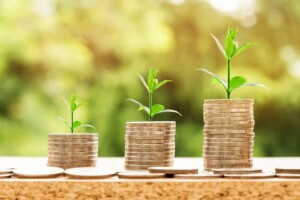 Hydropower forms almost 100% of entire electricity production in Paraguay, out of which nearly 90% is exported to neighboring Brazil. Two binational dams, the Itaipú and Yacyretá, generate most of the country´s electricity. Itaipú is the largest power station in the country and is operated in cooperation with Brazil. In 2017, it became the first hydroelectric power plant to be included in UNESCO´s global biosphere reserve network. Yacyretá, on the other hand, is operated in tandem with Argentina and focuses on environmental preservation by creating conservation areas, tree-planting programs, and public awareness campaigns. 
Coupled with the green energy industry, the forest industry also provides abundant business opportunities. The forestlands constitute more than one-third of the country´s total area. Approximately half of the woodlands contain timber which is commercially valuable. In the sake of avoiding deforestation, the Paraguayan government cooperates closely with Finnish experts to map the future of forestry and biomass sector in the country. 
4. Growing Infrastructure Sector
A solid infrastructure is key to boosting an economy. For this reason, the local government stepped up investment into infrastructure, reaching $800 million in 2017. The local authorities launched the Road Maintenance Project. It aims to expand connectivity with rural areas and to develop effective networks within the existing budget. These improvements were made especially in road safety, streamlining the classification of the road system, creating a department for transparency and public participation and construction of unpaved roads and bridges. Moreover, for the first time in Paraguayan history, a program of public-private partnerships (PPPs) was launched which enabled connections between the country´s capital, Asuncion and Ciudad del Este on the Brazilian border.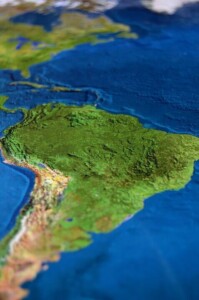 5. Agricultural Opportunities
A mild climate, abundant water reserves and fertile soil have blessed the country with very favorable conditions for agriculture and livestock. In 2017, agriculture contributed to around 18% of the country´s GDP. Approximately 65% of the soil in the Eastern Region is fertile and well-drained, making them perfect conditions for growing crops and pastures. On the other hand, the soil in the Western Region of the country is sandier and less fertile. It is however used especially for cattle farming. The main agricultural commodities are meat, corn, and soy which serve primarily for export. Currently, Paraguay produces food for around 80 million people. Many companies, both Latin and foreign have experienced commercial success with their operations in the Paraguayan agricultural sector.
6. Advantageous Geographical Location
This landlocked country may not have direct access to the seaside but does have a direct border with the two largest South American economies, Brazil and Argentina. Many foreign investors choose Paraguay as a place to set up their businesses because of its foreigner-friendly policies. As a general principle, once incorporated in South America, it is very easy to expand to other countries. In the case of Paraguay, the region offers a great opportunity for further expansion, especially to Brazil and Argentina.
Foreign direct investment
After a decrease in FDI inflows in 2015, investments recuperated and reached US$356 million in 2017. The major investment partners are the United States, Brazil, and Spain. The largest part of foreign investment flows to the food industry. Other attractive industries for foreign investors are the automobile industry, the logistics sector, and manufacturing. The local government aims to enhance the inflow of FDI by providing a tax break or enabling foreign investors to own property. The standard rate of Value Added Tax (VAT) is 10%, while the reduced rate is just 5% and is provided mostly on real estates, agricultural and pharmaceutical products. This is lower than most Latin America jurisdictions. 
One success story in Paraguay is the company EFISA. Its chairman Stephan Winkler entered one of Paraguay´s fastest growing industries, forestry, and integrated forestry services and wood processing services with the biomass energy production. Today, the company has invested over US$100 million in the country an hasd created more than 200 local job positions for Paraguayan locals. 
Need more information 
Despite the small size of the domestic market, incorporating a company in Paraguay enables huge expansion opportunities to neighbor markets of Brazil and Argentina. Therefore, if you are interested to start your business in Latin America without a doubt, you should consider Paraguay. The country is a member of MERCOSUR, allowing for ideal commerce and trade conditions with its members. 
Do not hesitate and reach out to Biz Latin Hub for tailored market-entry and back-office services. Our team of local experts will be delighted to advise you on questions regarding the business incorporation in Paraguay. Contact us now  to obtain a personalized information.
What opportunities are available for mining companies in Latin America? Check out the video below to learn more.