Paraguay is a top performer for growth in Latin America. Between the years of 2004-2017, Paraguayan GDP grew at a yearly average of 4.5%. though landlocked, this country offers a great commercial platform for businesses to begin operations and connect to its neighbors through strong trade channels.
Market opportunities are abundant in agriculture, geology and mining-related sectors. As technology and sustainability refocus the market on new opportunities, automotive and renewable energy industries become viable opportunities as well.
Government authorities have understood the importance of foreign investment, and thus have implemented a serious of measures to entice companies from around the world into its borders. This includes incentives such as non-restraining taxes and movement of capital. Take note of key processes for incorporating or forming a company in Paraguay, and how you can navigate the relevant agencies with legal assistance.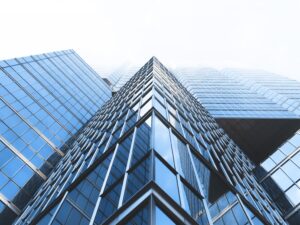 Company formation in Paraguay: critical notes
Before anything else, business-owners must first decide on the type of legal entity they want for their company, and identify the types of shares and shareholders they will operate with in their business.
Paraguay helpfully joins up pubic agencies responsible for various parts of the company formation/incorporation process with an online platform called SUACE, known in English as the Unified System for Opening and Closing Companies. SUACE can facilitate many of the procedures listed below, with input from your legal representative.
Understand the role of the Public Notary
Public Notaries are important elements of setting up a business in Latin America that aren't as prevalent in other countries worldwide. It's important to note that business owners must communicate directly with the Public Notary during formation process. Often, the Public Notary requires the business owner or their legal representative to be physically present for several key steps in company formation.
In Paraguay, the Public Notary writes the bylaws for your company, in accordance with the nature of the business and the kind of legal entity you want. It then sends the bylaws to the Treasury Advocacy Institution for a formal legal opinion.
Communication with key agencies
After receiving your company's bylaws from the Public Notary, the Treasury Advocacy will issue a legal opinion regarding the request for formation or incorporation. Once Treasury Advocacy issues their affirmative legal opinion, the Public Notary works with this institution to send the bylaws and legal opinion to the public records office for the registration in the Paraguayan legal system.
Altogether, this process with the Public Notary and Treasury Advocacy Institution takes around one month to complete. Should the Treasury issue a legal opinion that isn't affirmative, you'll need to work alongside the Public Notary to undertake any necessary changes to your bylaws before you can move on to the next step.
Share-related compliance measures for existing businesses
By virtue of an Executive Decree issued back in 2017, most companies being incorporated in Paraguay (around 90%) need to modify all of their bearer shares into nominee shares which must be signaled and outlined in the company bylaws.
Subsequently, this modification needs to be communicated to the Treasury Advocacy.
Key steps to form a company
Noting the above, the company formation process also involve the following steps:
1. Drafting and signing a Power of Attorney (POA) allowing a locally residing person to act on your behalf
If as the business owner, you can't be present for the sign of the bylaws, you can grant a special mandate from your home country or place of residency to an individual to sign the bylaws on your behalf. To do this, you'll need to have the special mandate recognized by the public records office through a public notary before proceeding.
2. Choosing and verifying your company's name
Choosing your company name is free. You'll need to check with the Advocacy Institution that the name is not already taken. The institution also manages the process for changing the company name, if that's something you need later on.
3. Drafting the company by-laws and public registration
As mentioned above, this process is made by the public notary and is a crucial step leading into communications with the Treasury Advocacy Institution, and registration with the Public Records Office.
After registering in the Public records office, you need to publish your company's formation in a local newspaper for 3 days and communicate the registration back to the Treasury Advocacy Institution.
4. Obtaining the company's identification number (RUC)
With a copy of the bylaws and the excerpt of your company published in the news, you can apply for the company's identification number, known as a RUC, with the State Secretariat of Taxation (SET).
5. Opening and activating a corporate bank account
For this step, you'll need to present a copy of the company's bylaws to the bank, along the personal documents of all investors to identify beneficiaries. Due to strict banking regulations, this process should take around 5 days.
6. Subscribing the initial company capital
There's no minimum upfront capital required for certain legal entities, but your investment should reflect the type and scale of activity you intend to undertake.
Other required documentation
To be a shareholder in Paraguay and sign the bylaws, you need your passport or another form of official identification. To be a director or CEO of your company, you'll need a permanent residency ID known as a 'carnet.'
Looking for more information? Get in touch with us
Paraguay remains largely unexplored by foreign investors and businesses. The opportunities across several industries and their impending technological makeover offers significant potential for first-movers.
There's always the likelihood that complexities will arise when incorporating in Paraguay, due to differing corporate legislation and any applicable regulations around your specific industry of interest. At Biz Latin Hub, our team of professionals offer a full range of market entry and back office services to navigate Paraguay's commercial complexities in a fully compliant and responsible manner. We nurture businesses in their market entry phases to ensure they are fully compliant with local law, and have the right legal and accounting assistance to get their operations underway.
Please contact our friendly team here at Biz Latin Hub to find out how we can help you with your business.