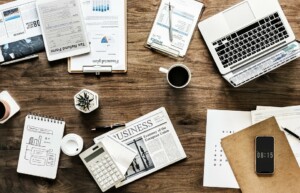 Costa Rica offers many flexible business practices along with beautiful weather and a rich cultural history. It is a favourable destination for starting a business for many reasons — including tax advantages, a high degree of privacy, local fluency in English in addition to a fast incorporation timeline. 
Investor confidence is growing, with Costa Rica is fast becoming the Central American jurisdiction of choice for individuals and companies looking to set-up operations. Learn why you should begin operations in Costa Rica through the incorporation of a Sociedad Anonima (S.A.).
1. Costa Rica is Bilingual
Although Spanish is the main language spoken and written in the country of Costa Rica, English is also widely used. This allows for your company name to be recorded in either Spanish or English.
2. Costa Rica is a Member of the World Trade Organization (WTO)
In recent years, Costa Rica has transformed from a predominantly agricultural economy to include many new incentives to promote other sectors of business and trade within the country. Becoming a member of the WTO has sped up this process.
3.  Only 4 Individuals Are Required to Form an S.A in Costa Rica
There are only four members who are needed to form an S.A.: a President, Secretary, Treasurer, and Controller. These Board directors will appear on the public record.
4. Privacy and Anonymity
Shareholders will not appear on public records. There are no accounting or reporting requirements imposed by the government on local companies. 
5. Short Timescale of Incorporation in Costa Rica
It takes around 20 to 40 business days to incorporate a business in Costa Rica, allowing companies to begin commercial activities quicker than in other jurisdictions. 
6. Low Taxation in Costa Rica
A company only pays taxes according to the income that it generates within Costa Rica due to the territorial taxation principle in place. 
7. Free Trade
There are many Free Trade Agreements in Costa Rica in place with many countries including the U.S., Mexico, Chile, and Canada. This provides significant advantages for companies involved with the importation/exportation of goods. Agreements with other countries are also in the works.
Financial Freedom in Costa Rica for Your Business
A Sociedad Anonima is the most common form of business in Costa Rica and also one of the most beneficial for business owners. This kind of company allows shareholders to forfeit liability for the actions of the company. There are plenty of opportunities for financial freedom and flexibility within the business-friendly system in Costa Rica.
Interested in Doing Business in Costa Rica?
If you would like more information or personalized advice, Biz Latin Hub has a group of experts that can offer you legal guidance for your business in Costa Rica. In addition to company formations and incorporations, we offer professional accounting, legal, and financial services tailored to you and your company's needs. Contact Josseline here for help on getting your business set-up in Costa Rica.
Our staff operate in English and Spanish and offer auditing/tax management, financial reporting, bank assistance, bookkeeping, invoice management, and payroll processing. Learn more here.