Every entrepreneur in the search to open or expand their business at some point will need to consult a Lawyer or a Public Notary in Costa Rica. During the planning phase of commercial expansion, entrepreneurs should seek advice in the different applicable legal fields such as corporate compliance.
Thus, if there is any difficulty with setting up in your chosen market, the proper attention of a lawyer will be necessary to address any obstacles. Additionally, in Costa Rica, applications for conducting commercial operations in the country almost always require accompanying notarized documents. This is where the Public Notary's services come into play.
What is a Public Notary in Costa Rica?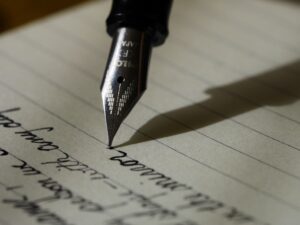 In Costa Rica, legalizing documents for company formation processes can be carried out by either a lawyer or a Notary.
A Public Notary is a qualified lawyer who has been acknowledged by the National Directorate of Notaries to provide public legal services. A Notary is not formally a public official; instead they operate as a public function exercised privately. Notaries have the primary duty to advise people of the correct formation of their legal applications or contracts, and provide that witness and attestation to the existence of these documents and their contents.
A Notary is obliged to act in accordance with the deepest ethical and moral principles in compliance with Costa Rican law. Some of these principles include upholding good conduct practices in: public faith, legality, counseling, impartiality, indelibility, veracity, matrix and protocol, and finally, publicity.
How does the Public Notary participate in the development of a company?
With the above-mentioned principles at the forefront of their actions, Notaries participate in the creation and future growth of the company. This scope encompasses initial formation phases, whereby parties seek advice on how to conduct their business and correctly structure their new company. Notary professionals can provide the necessary details to inform best practice for company incorporation, such as selecting the right legal entity for business needs.
When giving advice, the Public Notary must act with complete independence and impartiality, giving all parties the same opportunities and information. Assistance must be given in good faith and with full transparency, and cannot be delegated to another professional who does not have proper authorization as a Notary.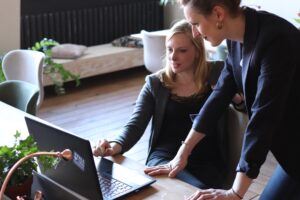 Company formation
Notaries ensure that the documentation of parties preparing to form a company comply with all relevant legal guidelines in Costa Rica. The actions they take and the documentation they produce become public information.
Deeds and company registration
Once the initial advice has been carried out and the business model chosen, the Public Notary will create the deed of incorporation for the new company. This document must be signed by the company's founding partners and the Notary.
The Notary will be in charge of registering the business with the National Registry. Once the new company is registered, the Notary will proceed to legalize documentation identifying the shareholders assembly and registry of shareholders. In addition to this work, the Notary will provide the parties with an authentic copy of the deed that may be used in social procedures in the future.
Opening a bank account
If the company decides after its constitution to open a bank account, they may also engage a for assistance. A primary requirement for opening bank accounts in the country is the certification of share capital as seen in the shareholder registration books.
Ongoing functions of the Notary
The Public Notary may have an active presence in the ongoing operations of the company, by:
providing advice in shareholder assemblies,

creating minutes of the assemblies,

formalizing the minutes for public records,

appointing a power of attorney according to the needs of the company or its legal representatives

other types of procedures such as signature authentication, document certifications and others that may be required by authorities in the development of the new company's economic activity.
Once the company is duly registered and in operation, with any necessary operating permits acquired, its representatives may need further help from a Public Notary to certify other documentation. This could include any applications made to the Directorate of Migration and Foreigners for visas, for example.
If any products imported or used by the new company require a sanitary registration, the Notary Public can also help with the necessary certifications and affidavits to apply for this registration.
Summary: documentation that falls within a Public Notary's jurisdiction
Constitution of the company

Legalization of social books

Social book seats, share capital seat and assembly minutes

Share capital certifications

Change of company name

Dissolution or liquidation of Costa Rican corporations

Change of main objects/alteration to articles as a result of new regulatory resolutions

Certified copy of the articles of incorporation

Power of attorney registration

Transfer of shares or quota

Change of board of directors

Change of business structure

Increase or decrease of capital

Notarization of shareholder agreements

Apostilled copy or Embassy-legalized copy of registered documents

Trademark Registration.
Engaging the help of a Notary early on can therefore be invaluable to your business. Notaries can accompany your commercial activities from day 1, and give you the necessary advice to get ahead in your project.
Contact us for advice
Thinking of creating a new company in Costa Rica? Make sure to seek expert legal advice and assistance right from the initial phases. The local formation process involves appointing a legal representative, and you'll want to partner with a team who will work in the best interests of your business.
Biz Latin Hub can help register and develop your company. Our suite of market entry and back-office services goes beyond filling out paperwork – we pride ourselves on making sure your legal and commercial needs are met, and our bilingual team bridges bureaucratic and cultural gaps to optimize your commercial integration into the local market.
Reach out to our Costa Rica team here at Biz Latin Hub, so we can help you secure the long-term success of your business.
The information provided here within should not be construed as formal guidance or advice. Please consult a professional for your specific situation. Information provided is for informative purposes only and may not capture all pertinent laws, standards, and best practices. The regulatory landscape is continually evolving; information mentioned may be outdated and/or could undergo changes. The interpretations presented are not official. Some sections are based on the interpretations or views of relevant authorities, but we cannot ensure that these perspectives will be supported in all professional settings.