Within this article, our corporate legal team will explain the key steps in the process to form/register a new legal entity in Costa Rica. Keep reading to discover how a company formation in Costa Rica will allow you to take advantage of the business opportunities in the region.
Incorporate your Costa Rican Company through the "Crear Empresa/Create Company" Online Platform
The constitution of companies in Costa Rica requires a Public Notary to sign alongside the shareholders and board members. Said Public Notary would be in charge of presenting the signed documents to the National Registry through the "Crear Empresa" online platform. Depending on the daily flow of documents at the National Registry, the company could be registered in as little as one hour after the presentation of the documents, and shouldn't take more than a week if there are no corrections required or 'observations' made.
Shareholders and Board Member Requirements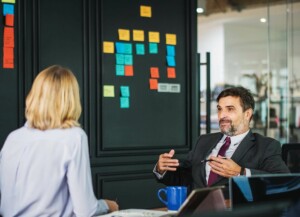 The first step in creating a company in Costa Rica is to appear before a Public Notary and sign the public document, which includes the company´s name, company bylaws and board member's appointment. Four (4) board members are required, including the President, who is commonly the legal representative of the legal entity. All of the board members, along with the shareholders, need to sign the Public Document at the same time. Alternatively, where the shareholders cannot attend in person, this can be completed through a legalized/apostilled Power of Attorney.
Appointment of the Company Legal Representative
If the shareholders and board members all reside outside of the country, a legal representative will need to be appointed. Said legal representative should be familiar with the daily undertakings of the company and be able to offer advice on compliance with the various authorities. 
Doing Business – Company Name Registration 
There are two things you need to consider regarding the designation of a company name:
If it's a specific name, it cannot be similar to any other company or brand registered in the country; availability should be checked online on the database of the National Registry.

If there is no interest in choosing a specific name for your company, the National Registry will assign one for it based on its identification number, which is given once the company registration has been completed.
Post Company Registration 
Post registration, the company will need to meet the following requirements:
Depending on the kind of legal entity you have formed, a yearly tax needs to be paid after the company is registered.

A company fiscal code is required, as well as permits such as commercial patents and municipal permits to start commercial activities. These permits can take up to a month to obtain and the fees/charges will depend on the type of commerce and industry. Various forms will need to be signed by the company legal representative in order to secure these permits. 
Lawyer Tips: Company Formation Process in Costa Rica
Even if there is no restriction on foreigners creating a company or acquiring one and becoming shareholders, many administrative processes require a digital signature to request licenses and other permits. The legal representative should already have a digital signature issued by an official institution of their home country; if not they will need to acquire one. In Costa Rica, only citizens can request a digital signature.
Reach out to Biz Latin Hub and find out about our Commercial Representation and Back-Office Services. With our team of local experts, we are able to advise and fully support you through the company formation process in Costa Rica. For more information about how we can help please contact our CEO, Mr Craig Dempsey, here at Biz Latin Hub.
If you are thinking of incorporating a company in Latin America, learn how our market entry and back-office services can be useful for a successful entry into the Latin American region. We can help manage this risk through our understanding of the local market and validation of business opportunities so that we can help you establish a market entry plan. Learn more here.