Costa Rica is one of the most stable democracies in the Central American region. The country's stability is boosted by the country's legal security and frameworks. Citizens, residents and holidaymakers alike find great value in Costa Rica's commercial, tourism, and lifestyle offerings. The country's varied geography and warm disposition towards foreign business supports a forward-thinking, innovative business climate.
Businesses in Latin America have begun to shift away from investing in a large physical commercial premises, to a greater digital presence with new marketing tactics. As the population increases its uptake and use of electronic devices, digital marketing, e-commerce through online platforms is an increasingly valuable contributor to success. We explore why entrepreneurs are looking to establish an online business in Costa Rica.
Set up a successful online business in Costa Rica
Due to increasing digital inclusion, accessibility and capability, costs for investing in a digital commercial presence are lower than those for a physical footprint. In Costa Rica, the local market is turning to technological tools such as social networks, apps, and websites for their coveted goods. Likewise, those markets surrounding the productive Central American country are showing a greater tendency towards online shopping due to increasing wealth in their middle classes.
Online marketplaces and social media channels are providing businesses with access to customers in previously untapped social and geographic communities. People can purchase goods on formal online shopping platforms (marketplaces), Facebook, Instagram, and a raft of other applications. It saves time for consumers to find everything they need from their device. Businesses also save money online: traditional advertising methods such as television and radio are costly, and don't necessarily give the same degree of exposure that popular websites and social channels can.
Costa Rica post supports e-commerce activity
One significant success story for online business in Costa Rica is the Pymexpress platform. This online platform was created in 2017 with the intention to aid small businesses and entrepreneurs distribute their goods throughout Costa Rica at special rates. Pymexpress enable these smaller commerical actors to expand their reach to consumers through the postal logistics system.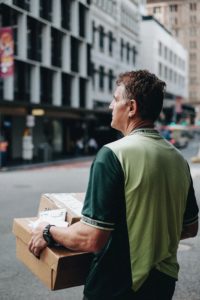 According to estimates by Correos de Costa Rica, Pymexpress platform has provided significant logistics solutions to local SMEs. The platform managed shipments of 26,797 packages in the first quarter of 2018. In the same period in 2019, this number skyrocketed to 80,292. Pymexpress therefore reported a 200% increase in deliveries in just one year.
It is because of this growth that the company wants to develop its own online marketplace by the end of this 2019 and thus help the growth of the electronic retail market. Entrepreneurs and retailers looking to align with a network that can support their success should consider their options using platforms such as Pymexpress.
Increasing options for online business 
Dure to many factors, Costa Rica's online market is experiencing significant growth, demonstrated by the example above. According to the La Nación newspaper, "commercial chains reinforce online sales platforms in their commitment to online commerce". It's becoming more commonplace to see grocery, clothing, hardware, and other retail stores begin to offer their items online and with delivery or store delivery options. Companies can give their customers the option of ordering straight from their warehouses, driving down transportation costs for businesses.
Similarly, restaurants are increasingly benefited by the introduction of applications that connect them with consumers who want to eat from the comfort of their home. For example, McDonald's Costa Rica saw a 112% increase in sales with home delivery between 2018 and 2019 with the help of delivery companies such as UberEats and Glovo. Restaurants without delivery capabilities are empowered by these applications that help bridge the gaps of distance and convenience with consumers. 
Strengths of online commerce
Digital commerce can present advantages that are almost equal globally. Some of the main advantages of online commerce and marketplaces include:
Speed and economy

24/7 availability

Independence

Geographic flexibility

Greater exposure.
Specifically, in Costa Rica, the country's strengths for online business lie in:
Fast, easy, and cheap shipments nationally and internationally

Creation of secure platforms by authorities interested in promoting the economy in terms of sales and logistics

New business establishment facilities. 
Considering the country's geographic location, Costa Rica's logistics facilities can support product distribution to both Northern and Southern American markets. This is a key advantage for online businesses operating within and out of Costa Rica.
Other economic advantages for doing business in Costa Rica
There are many different reasons why this country should be considered as an ideal place to do business, including:
Costa Rica is a country with a consolidated democracy that is reflected in political stability; with great advances in human rights and population development that allow the population to be more academically prepared in various areas and languages.

Significant commercial advantages such as Free Zone regimes, ease of working with government to form a company, and an excellent strategic location that enables easier movement of goods through ports in the Caribbean Sea and in the Pacific with local destination or in transit to other countries in the region, with easy mobility from Panama to Nicaragua by land transport.

Costa Rica is categorized as a world model for environmental conservation, sustainable projects and now as the first country in the world with a goal of complete carbon neutrality by 2021.
Add value to your business
Recently, Costa Rica held the World Business Forum Latin America 2019 in the Heredia Convention Center. The Forum hosted leaders from successful companies in the region such as Fifco Costa Rica, Grupo Nutresa (Colombia), Grupo Acesco (Colombia), and La Central (Mexico).
Participating leaders commented to newspaper El Financiero (in Spanish) that companies looking to stay current and profitable over time must contemplate their online strategies. Companies looking to grow and develop with an innovating business environment must consider the role of technology, education, environment and alliances in their success. Particularly, a great consensus emerging from discussions was the vitality for today's businesses to venture into technology and e-commerce.
Register your company with local experts
If you are looking to start new business initiatives, both Costa Rican and foreign companies have great potential for success in this vibrant Central American hotspot. If you are considering moving to the country, we recommend that you seek the help of local business experts to help you set up your business for success in the online world.
In Costa Rica, our Biz Latin Hub team offers you high quality market entry and back office services, which include legal and commercial representation, financial services, recruitment and more. Our job is that your business complies with local laws every step of the way and is ready with the necessary business solutions in a customized way according to your requirements.
Contact us here and let us help you expand your business in Costa Rica and throughout Latin America.